This is a guest post by Andrew Dysart, a Web Developer at Vanamco AG. Vanamco is a design and development firm located in Zürich, Switzerland.
There has been a lot of talk about SEO and the increase of web searches via mobile devices and tablets.
So far, responsive design has been acknowledged as an answer to user experience testing, by automatically formatting a website depending on what device it is viewed on. And it is this focus on multi-platform usability that has also seen the design approach favorable for SEO.
Recent support from Google and the increase of web searches via mobile are just some contributing factors as to why optimizers and developers are taking responsive design seriously.
Google Loves Responsive Design
As everyone working in SEO treats Google as an almighty deity of the Internet, anything Google says or does, goes!
The ultimate gatekeeper of how a website should be enhanced by search engines, optimizers strictly note Google's rules to ensure that their website is created to the search engine's preference.
Google has suggested responsive design when optimizing a website for smartphones, which is reason enough for SEO's to jump on the bandwagon and follow this design approach.
The fact of the matter is Google favors responsive design because it makes their life easier. Prior to this design approach, maintaining optimal user experience meant additional website versions were necessary for the content to translate well on mobile devices and tablets.
Now, no matter what device a website is displayed on, responsive design automatically adjusts a page in a way that webmasters can retain their content on the same URL.
This is less work for Googlebot, as there is no requirements for them to crawl and index separate versions of the same site. Making it easy for search engines to analyze a website's content increases the likelihood that it will be ranked higher in search results – thus achieving the objective of SEO.
Wanna find out how to match responsive design with SEO friendliness? Request a free site analysis now!
One Website, One URL
The purpose of a website may determine as to whether a separate mobile version is necessary.
However, in terms of SEO, having to create two optimization campaigns can involve more effort – an issue that SEO responsive webdesign can help to overcome.
One thing to be aware of when considering mobile websites and SEO is that Google recognizes sites created specifically for desktop or mobile and divides them accordingly in search results, depending on what device you are searching from.
That means a website for mobile generally won't rank as well in a desktop SERPs.
Creating a mobile version for an already optimized website requires starting an SEO strategy from scratch. The reason for this is mobile websites have a different URL and HTML code, and as such Google will treat their page authority separately.
All the authority accumulated from the original website pages, won't carry over to the mobile version, which is a disadvantage when considering backlinks and social shares. However, responsive design eliminates that problem as you only have one URL for that content, meaning no separate optimization campaigns are needed to optimize for different devices.
Responsive design could also be viewed as an answer to modern day browsing and optimal sharing experience on the Internet via differing devices.
Making your content easier to share is a great bonus for SEO as it signals to search engines that your website is informative and of significance.
Responsive Helps Combat High Bounce Rate
A high bounce rate can occur for various reasons, but is usually taken as a negative sign by search engines.
Despite being a frustrating issue for SEO, it also happens to be another factor that responsive design can assist with. If a user leaves a website shortly after arriving, Google may take it as an indication that the content presented is not the most relevant.
The aim for Google is to guarantee that its visitors reach the answer of their search query on the first SERP, so a high bounce rate on a website, will ultimately lower its rankings on search engines.
Websites not translating well on other devices is a reason for users to leave.
A mobile website for example can have differing content from its original version, whether it be summarized or excluded altogether.
Desktop users accidentally sent to the wrong site version and can't find the information they are looking for will become dissatisfied, leaving the site to continue their search. Frustration can also occur for websites that aren't optimized for mobile.
Discrepancy in pixel sizing along with high mobile data costs can make loading time, navigation and viewing problematic, which will also make users leave to find a website that is easier to navigate on their device.
Responsive design can solve these problems by presenting content in a functional way without compromising what you choose to display on what device. Presenting all your content to users in an approach that is easy to view, will ultimately keep users on your page.
Enhancing The User Experience
To really succeed in SEO, you need to think about the big picture.
The purpose of the Internet is to easily share information on a single platform. Making search queries easy to find is not only what Google wants – it's what users want.
This is where user experience and SEO both acknowledge the benefits of responsive design.
Responsive design places a strong emphasis on UX and the needs of the user. Automatically adjusting content to fit a specific screen, for example, means a satisfied experience and less work for the user to navigate. Keeping the user in mind is why Google encourages developers to use responsive design.
Awareness of potential user habits like content sharing is also something responsive design considers, as it aims to homogenize UX on various devices.
With more people sharing content between different devices, a well-constructed RWD website should allow a desktop and mobile user to have a similar experience when viewing the same page.
There are some staggering statistics coming out that show the rise of Internet users going mobile. Such indicators are another example why optimizers need to consider user experience solutions like responsive design in their marketing strategies, so they can target search users on other devices.
20% Of Google Searches are on Mobile
The increasing amount of people searching on Google via mobile is a trend those working in SEO need to consider when planning an optimization strategy if they are hoping to stay ahead of the competition.
Optimizing a website for mobile with a responsive design approach is currently the best solution yet when it comes to combining both SEO and user experience.
Think with Google gives even more reason to take notice of the reason to have a mobile optimized site by stating that there is a 61% chance mobile users will leave for another website if it is not optimized for their device.
On top of that, users that have a positive experience on an optimized mobile website, will have a 67% increased chance of converting or using its service.
Another thing to note about Google is that it owns 95% of the entire mobile search engine market. An incredible majority, these statistics on mobile searches further suggests that if Google's stance on responsive design is highly supported, then it should be seriously considered if a website is hoping to do well in future mobile search results.
Mobile First

Of course, it is not completely one sided.
Yes, responsive design does work in the favor of SEO as there is only one URL, making it easy to maintain page authority as Google bots index just one version of a pages content. But despite Google stating responsive design is beneficial for mobile optimization, developers still need to be critical and ask the question if RWD is the best option for their website.
If a website happens to take a responsive design approach but is difficult to navigate, users will have a negative experience.
E-commerce websites for example, usually perform well if they have a separate website for mobile. As they have the tendency to contain a lot of functions on one page, it sometimes can't be translated in RWD.
Creating a separate version where the layout is simplified for browsing and purchasing is necessary for mobile or tablets in this case to allow for excellent user experience.
It is not the be all and end all if a website is not in a responsive design format. For long-term success in SEO (and lets remember search engine optimization is a long term process!), you need to please the user, not Google – because if the user likes it, Google will acknowledge that.
The question people need to ask is, if user experience is improved or if there is a higher conversion rate when content is displayed on a separate mobile website.
If yes, then go for it. If not, sticking to responsive design is the more efficient approach to optimise a website for mobile.
Avoids Duplicate Content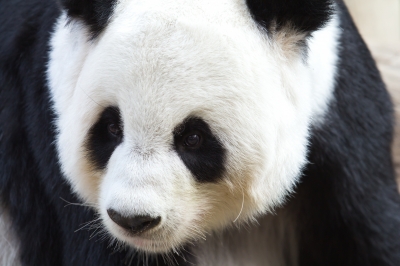 Having a separate mobile website might sound SEO alarm bells as both sites present identical content.
As duplicate content observed as a deceptive SEO tactic to improve search results and generate traffic, Google's Panda update in 2011 illustrated the search engine seriously tackling the problem of duplicate and poor content.
Consequently slapping the hands of many websites by significantly dropping their rankings or even kicking them out of search results completely, you can understand why duplicate content today might be a matter of concern for SEO.
Good news is that in this instance, Google won't penalize websites for having largely identical content.
Notification on a website's backend with a canonicalization tag (rel="canonical") somewhat fuses the duplicate content into one group, informing search engines which version is the preferred page to display in search results.
Of course, RWD avoids the issue altogether as content is placed on just one website.
Nor will there be a problem of users being sent to the wrong version of a website accidentally. Responsive design makes it easier to organise content and saves Google having to distinguish similar websites for different devices.
Reduces Link Building
Link building helps to increase a domains authority, illustrates its importance on the Internet and ultimately helps to position a website higher on SERPs.
It is an important aspect to consider in SEO, which why responsive design is so favorable when optimizing for mobile compared to having a separate mobile version.
As everything links back to just one URL, both mobile and desktop versions have the same link profile when set in responsive design.
As mobile websites are relatively new, their backlink profile might not be as strong as a responsive design website. So for SEO purposes, this approach is an advantage against competitors which have a separate mobile website and have to create their domain authority from scratch.
Ranking for Mobile Searches
It has been stated that Google ranks mobile version websites higher on its mobile search results.
But because Google has also mentioned this best practice for mobile optimization, responsive design sites will rank just high as mobile websites.
Web searches via mobile are having increasing importance in today's user trends. We have seen how Google is the dominant player of search engines for mobile as it makes up almost 95% of the market, so to be placed in Google's SEO good books, webmasters want to take its advice and strategize their mobile website in a format convenient for the search engine.
Deliver The Best User Experience Possible
Optimizing just one website in this design format has also shown that there is less work involved for SEO campaigns as they can be applied to all devices.
But no matter what option presents your content to your users, responsive or a separate website, modern businesses can't ignore optimizing their website for mobile devices.
If you want to stay ahead of the competition, taking mobile user experience into account when creating an SEO strategy is becoming increasingly vital.
And in most instances, the easiest and most efficient of doing that is by considering responsive design.